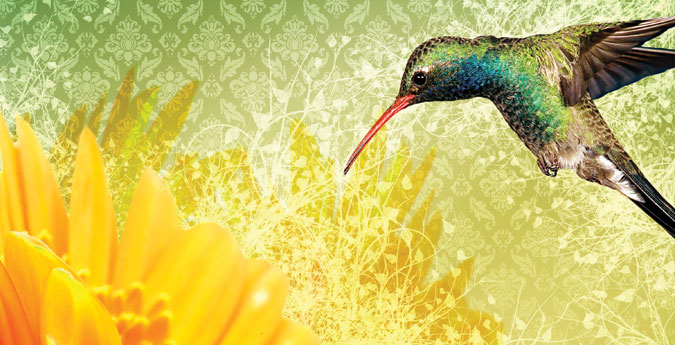 Though
NeoCon
is all about showing the latest new materials and furnishings to architects and designers, it is also a great source of information on new ways that fine artists can get our work out there. (Not to mention free samples of many of these materials you can take back to your studio and play with.)
Since I am an artist as well as an interior designer, I am always thinking of ways that I can take the materials of the design world and use them to create fine art. And this year, since I have a blog, I want to share some of them with the other artists who read my blog.
Here are
8 things you may never have thought of doing with your artwork
.
(And a ninth thing you probably already have.)
Custom Fabric
If you like creating repeating patterns, this could be a good outlet for you. Wouldn't it be great to have your design on a lampshade, some throw pillows, or even the upholstery fabric of a sofa?
Perspectives in Print
does all of this and more. There are so many possibilities.
Prints on Glass
Though
CanvasPress
is known for printing photos on canvas, which is a great idea for photographers and digital artists to get their work out there, they are also printing on glass now.
So you could do windows, lightboxes, or glass tiles featuring your work. And you don't have to worry about your design rubbing off because the image gets fused with the glass during the printing process.
Prints on Acrylic
and Resin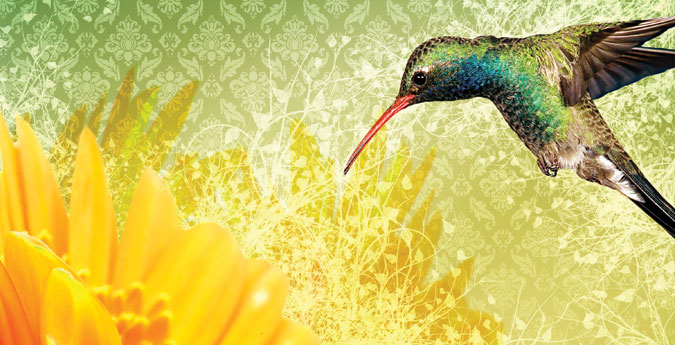 3form
can encapsulate your artwork in resin, and so can
Reynolds Polymer
, which can also print it on acrylic.
Prints on 3form and Panelite
These translucent and often honeycombed panels are the object of many an aspiring designer's affection because they look so futuristic and so cool. We like to design doors and countertops and walls with these materials. And I think artists should love it too because it could make a great surface to work on. Look at what
Panelite
did for a museum installation with this photo of Dr. King:
And if you are a sculptor, you may also be interested in using 3form's
light art
material to create beautiful pieces like this one: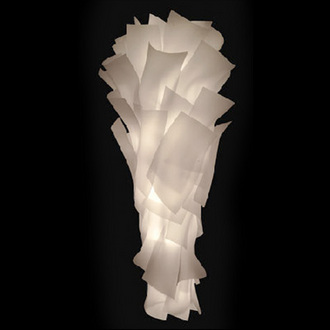 Prints on Window Film
Lintec
does digital printing on window film, which could be an alternative to using custom printed glass or acrylic, depending the type of venue you are creating the artwork for.

Prints on Chairs
TMC Furniture
can screen or digitally print your work on the back of a chair. This could be a way to make a great painting or graphic into something more functional that you could sell.



Prints on Leather Upholstery
Digital Leather
can print your design on leather upholstery. From there, it can be made into furniture, or even shoes!
Custom Wallpaper
Astek
is one of the wallpaper brands I became familiar with during my time at Expo Design Center. Now they are making custom printing available. You can have your design printed on many different types of wallcoverings, including grasscloth, silk, and glass beaded wallpaper.
Or go green with
Lintec's PRINTERIOR
, which is completely recyclable. If you were inspired by the two rooms of the
Art Institute's Modern Wing
wallpapered in Robert Gober's artwork, you might want to explore one of these options.
The beauty of this is that you don't have to fabricate the products yourself, so working in any of these media will not require any additional training on your part. If you want to create a site-specific piece or an environment that is comprised of your artwork, this could be a good way to do it. If you want to make a great impression at your next art show, having custom fabricated furniture and finishes in your booth could help you to stand out and get noticed. And for those artists making commentary on consumerism, why not use the media of commerce to get your point across? After all, these products are intended to go in commercial spaces.
Working with Art Consulting Firms
(but you probably already knew about them)
Of course, interior designers need artwork in more traditional formats as well. While I was at the show, I met several representatives from art consulting firms. There are many corporations and institutions that need beautiful work to go on their walls, but they can't afford to pay for originals. So they like to buy prints instead. The reps told me that they get their prints from publishing companies. So if you want to go this route, you should look into working with a publishing company. While I was at the
Art.com
booth, I found out about another service for emerging artists. Artists who participate in
ArtistRising.com
have a chance to get their work featured on Art.com, which could garner a lot of exposure for your work.
These companies could also be a good place to find a day job if you like sales. Use your artistic eye to help people find the right paintings for their spaces. Not sure if they are hiring right now, but here are their websites:
Artworks Studio,
Kansas City, Kansas
Art Rent & Lease,
Portland, Minneapolis, New York; Consultants throughout the US
Chicago Art Source,
Chicago, IL
If you liked what you saw here on my blog and live in the Chicago area (or want to travel here next year), you should visit
the

Merchandise Mart's

site
to sign up for their mailing list so you'll know when NeoCon 2010 is going to be. I would definitely recommend that all artists stop by the show, not just to see new materials to incorporate into their work, but to network with designers and art consultants as well.